International PCT applications
If you need to protect your invention in different countries world-wide – but are yet undecided about which countries to choose, a PCT patent application (international patent application) may be the solution.
When you file a PCT application, you reserve the right to seek patent protection in 148 countries/contracting states world-wide.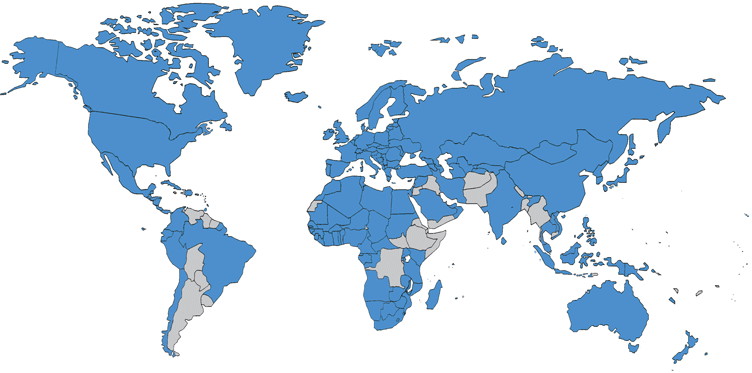 View list of all 148 PCT contracting states
The PCT application does not itself result in a granted patent but allows you the time to decide in exactly which of the PCT-contracting states you want to file your application.
At the end of the PCT procedure, the PCT application has to be filed as a national phase application in the countries/contracting states in which you want to seek patent protection.
Tropa offers a full-range PCT service
Tropa can guide you every step of the way offering a full-range service on PCT applications.
We can help you:
File and prosecute international PCT applications
File and prosecute national phase applications of the PCT application in the contracting states of your choice
Fully qualified and trusted
We have extensive experience in filing international PCT applications with WIPO (World Intellectual Property Organization) and national phase applications in the individual contracting states.
For filing national phase applications abroad, we use our large, international network of fully qualified and trusted patent attorneys.